ISC Guide to Online Record Shops
Tags:
isc guide

/

stores we love

/

vinyl
For many vinyl obsessives, not being able to dig for records in person due to pandemic restrictions can be tough… That feeling of finding a gem after hours of physically going through stacks of vinyl is undeniable. However, amidst a global pandemic, shopping for records in-person is just not reasonable or even possible in some places. Luckily, there are many shops with online offerings for record diggers to fill that void. To help keep the records flowing during the pandemic, we've compiled a list of some of our favorite online shops from around the world.
Along with most of the music industry, many record shops have been heavily affected by pandemic restrictions so we highly recommend supporting both local and online record shops if you have the means.
Organic Music (Tokyo)
Owned by legendary Japanese record collector Chee Shimizu, Organic Music was run as a strictly online record shop up until just last year. The shop specializes in obscure records from a variety of genres including avant-garde, experimental, jazz, ambient, new age, soft rock, folk and also features a large selection of Japanese music. Naturally, you'll find a lot of the records featured in Chee's Obscure Sound record bible for sale here. The site is in Japanese, but you can always email Chee if you have any questions or issues.
2 Bridges Music Arts (NYC)
A boutique records and books shop located in a strip mall in New York City's Chinatown. Owner Simon Gabriel Greenberg opened the shop in 2016 with the idea of "putting music, art and books into conversation with each other, the way they are at someone's house." We check their site regularly for the best of new releases and they always seem to be turning us onto something new and exciting.
Séance Centre (Toronto)
https://www.seance-centre.com/
Our friends Brandon Hocura and Linus Booth run the great label, publisher, distributor, and online record shop over in Toronto. Séance Centre's mission is to "conjure timeless music from the past, present and future," and as such, their shop features a fine selection of both vintage and new records as well as their own distributed titles. They've also recently been unearthing incredible deadstock copies of local Canadian leftfield electronic music. Look out for an interview with Brandon and Linus coming soon on ISC!
Growing Bin Records (Hamburg)
https://www.growingbinrecords.com/
Run by music eccentric Sebastian Grätz aka Basso, Growing Bin began as a music blog back in 2007 and has slowly grown into a shop and record label. From their site: "Growing Bin Record is specialized in European Jazz & Fusion, Krautrock, Elektronik, New Age, Cocktails by the Pool, Ambient, Continental Disco, Leftfield Dancemusic – and of course odd Newcome Comps!" We love reading the quirky, personalized descriptions Basso writes for each record.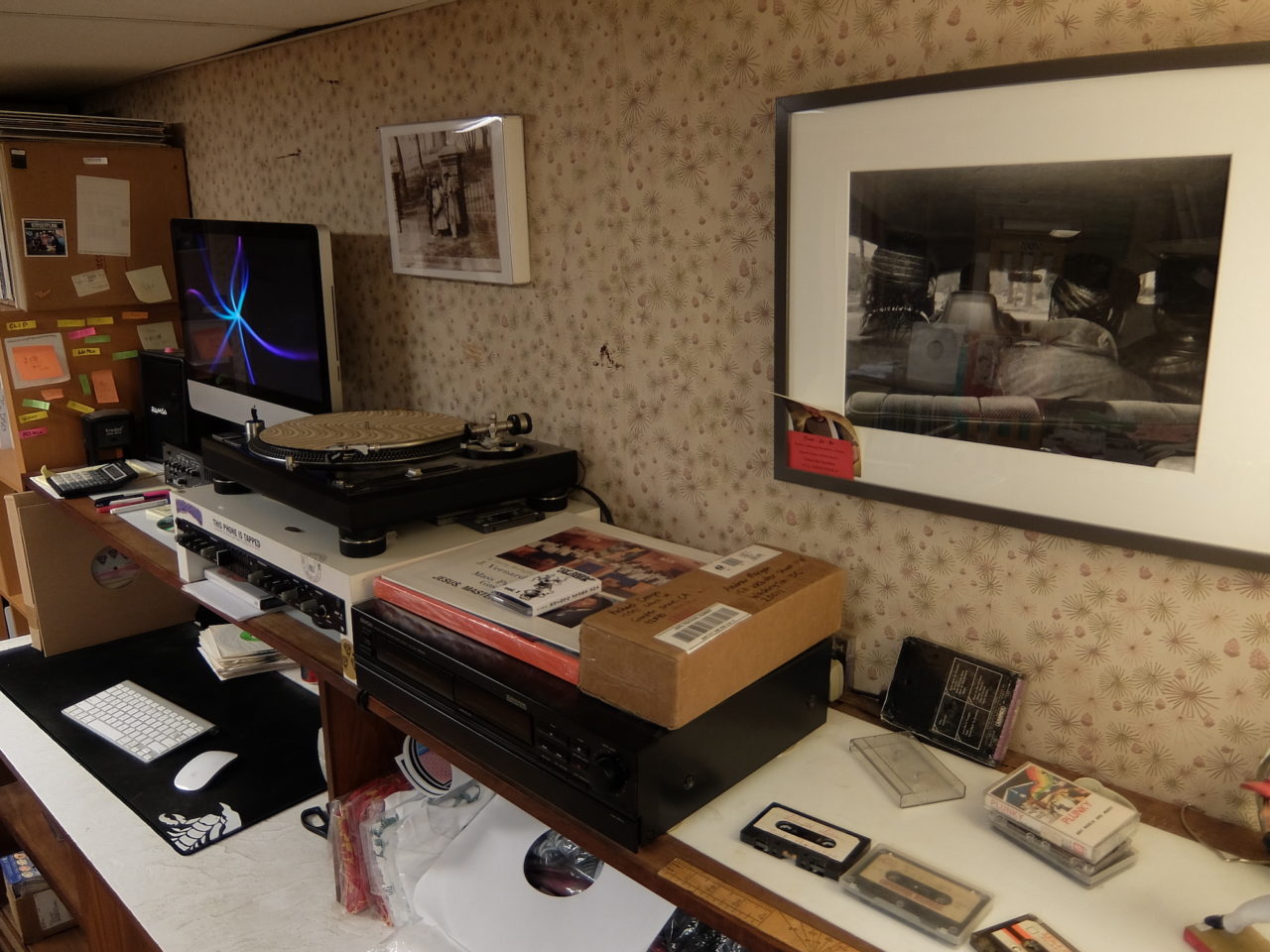 Earcave / PPU (Washington D.C.)
DC's Earcave specializes in "80s and beyond boogie, future funk, analog dance, grown and sexy." Run by Andrew Morgan (People's Potential Unlimited) and Ari Goldman (Beautiful Swimmers), the shop has been serving record collectors, DJs, and like minded music people in the States for over 20 years. The selection is huge and ranges from distributed titles, private press finds, thrift store finds, club classics, cassette tapes, and always something unexpected. Highly recommended for any DJs reading this… Earcave has the jams!
World of Echo (London)
Named after Arthur Russell's seminal 1986 album, World of Echo's stock includes "early electronic music, krautrock, noise, EBM, punk, post-punk, industrial, jazz, art rock and DIY" as well as local imprints. The webshop features a handy "recommended" section that includes a selection of essentials, best of new, obscure reissues, UK releases, and more… They've also recently launched a record label with its first release coming from German collective, Mutabor!
Mount Analog (Los Angeles)
https://climbmountanalog.com/home
Our good friends Mount Analog finally re-opened at a new location in Silverlake this September, though their online shop is very much alive and kicking. Asked about the shop's selection, owner Mahssa Tagninia lists "Sarah Davachi, The Weeknd, Traxx, Charli XCX, Stephen Mallinder, Kalyani Roy, Nicolas Jaar, Hiroshi Yoshimura, Elysia Crampton, Duval Timothy, Idles and Yaeji" as a few names that appear on their shop wall now. They've also got an excellent selection of Noise, Industrial, Experimental, and soundtracks if that's your thing…
Red Light Records (Amsterdam)
https://redlightrecordsamsterdam.com/
An off-shoot of the now-defunct Red Light Radio, Red Light Records is run by veteran record collectors / DJs Abel Nagengast and James Pole (Calypso Steve). Their shop is a "small yet expertly curated vinyl record store stocking euro boogie, new age, Japanese synth-pop, Bollywood and other oddball treasures." That description from their site actually sells the selection short as you'll find just about all kinds of incredible music there for both home and the dancefloor.